Never fear because Odyssey 1 is here to add FUN to your kid birthday party!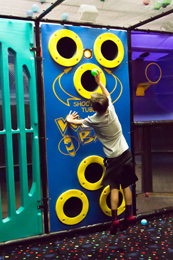 Parents choose Odyssey 1 for their child's birthday party for several reasons. Here are some of the reasons why parents choose Odyssey 1:
The child wants to try something new for their party
The parents want something exciting for this year's party
The weather never cooperates for an outdoor party
Parents are tired of holding the party in their home
The parents want different options based on child's likes and their budget
Odyssey 1 wants to make each birthday party an AWESOME and EXCITING experience so that we can be the place your child chooses for their birthday party next year, too!
We offer the following to help parents as they plan for upcoming birthday parties:
An exciting Laser Tag Arena for kids of all ages to enjoy
A soft play area Jungle Gym for the little ones to have fun
Birthday Machine (see below for more details)
Build Your Own Party options
Adventure for all of the kids
Our Game Center offers video games for all the kids to play

Laser Tag Arena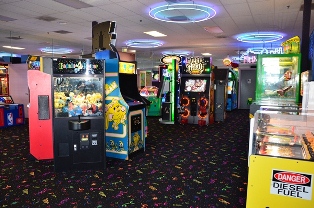 $159.00 minimum for up to 8 kids, $16.99 for each additional guest
Laser Tag designed for ages 7 to 70
Includes the following:
2 Games of adrenaline pumping laser tag
Recommended ages 7-70
10 tokens per child
Pizza – Freshly made 2 medium slices per child with up to two toppings
Soft drinks
Plates, cups, napkins, and utensils
Party attendant
Set up and clean up
Birthday Machine – 35 seconds for the Birthday Child

Jungle Gym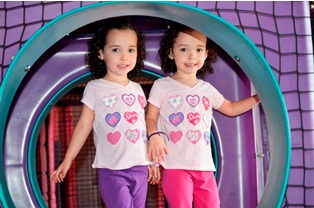 $145.00 minimum, up to 7 kids, $15.99 for each additional child
*Play Park designed for children 10 years and younger
All items below are included in our pricing
First hour of play in our FUNTASTIC JUNGLE GYM
Second hour in our themed private party room
Pizza -Freshly made 2 medium slices per child with up to two toppings
Soft Drinks
10 tokens for each child
2 hours of banquet seating
Party attendant
Set up and clean up
Birthday Machine – 35 seconds for the Birthday Child

Birthday Machine Information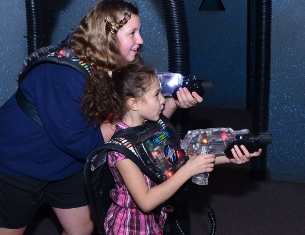 Our Birthday Machine is an absolute blast! If you have never seen our Birthday Machine, this is the scoop on how it works. The birthday child steps into the Birthday Machine and spend 35 seconds trying to grab as many flying tickets as they can. After they get out of the Birthday Machine, they win tickets and tokens to play the many different games in our Game Center. Kids just love seeing how many tickets they can grab in such a short amount of time!
Build Your Own Party Options
Have your own cake and eat it too!!! (Only available Monday-Friday)
Bring your own cake and create your own party
No other outside food or drink is permitted except for the birthday cake
Purchase food and activities ala carte – advance reservations are required
An Odyssey 1 Adventure for All Kids
All kids love adventure! Here at Odyssey 1, we specialize in providing fun and exciting experiences that allow kids to feel like they are having the adventure of a lifetime.
Our Game Center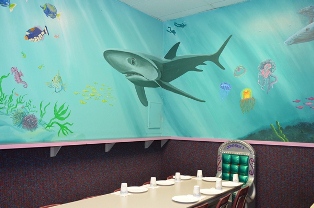 Please visit our Game Center page for more information about the fun waiting for your party guests while playing the games in our Game Center.
Do Not Wait: Make a Reservation Today
As always, we love to help you plan the next birthday party for your family. We do our best to accommodate your desired party date and time. For a higher chance of having your chosen party time and date available, schedule your party as soon as possible. Please call our Party Reservations line today at 253-566-3231 to schedule your party at Odyssey 1.